If you're in Toronto you could find out the original address on Broadview and see what is built there now. If you aren't in Toronto try Google Street View. Looks like it was replaced by a new school. It`s back in the trees on Street View so I`m not 100% sure.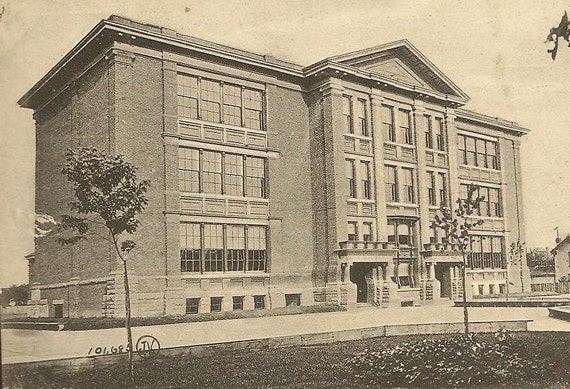 The imposing and grand architecture of the Queen Alexandria School on Broadview Avenue in Toronto is now gone from the landscape yet it is captured here on this vintage postcard for future generations. I believe the school was built around 1905 and demolished in the mid 1950s.
via – Queen Alexandria School Broadview Avenue TORONTO by TheOldBarnDoor
The real challenge would be to see what (if anything) is left of the white house to the right in this colour postcard I found online.